***************
Huge Development in Environmental Protection Dredging Services
Project Quality Guaranteed
Promoting the Most Advanced Dredging Equipment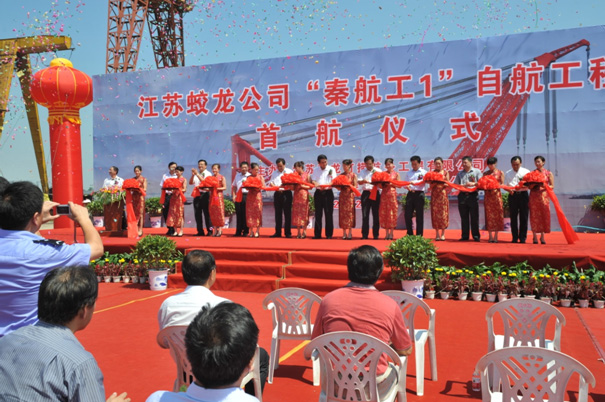 Xiangyu Dredging Holdings Limited is pleased to announce that recentlyJiangsu Jiaolong Salvage Harbour Engineering Co. Ltd ("Jiangsu Jiaolong Salvage"), a company treated as a 51% owned subsidiary of the Company, have had its Qin Hang Gong No.1, launchedher maiden voyage on July 29, 2012. She is currently the largest lifter of Jiangsu Province.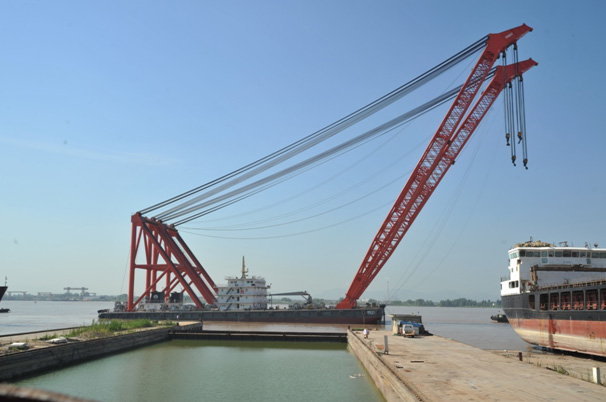 After the maiden voyage, she will be mainly engaged in the salvage of sunken objects, heavy lifting, large bridges, and wind power equipment crane safety and maintenance. Most importantly, Qin Hang Gong No.1 may be involved in large infrastructure projects in Hong Kong-Zhuhai-Macao Bridge Construction, contributing to the future development of the business and the livelihood of the people of Guangdong, Hong Kong and Macao.Also, the lifter will also greatly enhance the salvage lifting capacity of of Xiangyu dredging industry.